Solution Focused Hypnotherapy Training for Future and Practicing Hypnotherapists
Clifton Practice Hypnotherapy Training (CPHT) is a nationwide training body providing a Hypnotherapy Practitioner Diploma (HPD) Course for the future hypnotherapist. In addition, CPHT has a comprehensive post graduate Continuous Professional Development (CPD) programme and also a one week intensive Conversion Course for practicing hypnotherapist who wish to add Solution Focused Hypnotherapy to their portfolio.
CPHT has training centres in Bristol, Plymouth, Manchester and London. The Director and Senior Course Lecturer of CPHT is David Newton, Clinical Hypnotherapist and Psychotherapist, DHP FAPHP MNCH MNCP SHS SQHP Sup Hyp.
Hypnotherapy is one of the fastest growing professions in the UK and CPHT has enabled hundreds of people to become successful hypnotherapists. If you intend to make hypnotherapy your new career, part-time or full-time, we believe you have come to the right place.
Accreditation
CPHT is accredited by the following bodies:
- NCFE
- Association for Solution Focused Hypnotherapy (AfSFH)
- National Council for Hypnotherapy (NCH)
- The National Hypnotherapy Society (MHS)
- Association for Professional Hypnosis and Psychotherapy (APHP)
- General Hypnotherapy Standards Council (GHR)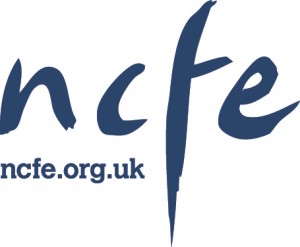 The Hypnotherapy Practitioner Diploma (HPD) is a qualification established in June 2002 and is accredited jointly by the NCH and externally validated by the NCFE, a recognised national awarding body. The HPD has been accredited by NCFE to guarantee that it is of a high standard and the course content meets the rigorous requirements of a national awarding organisation.


The Hypnotherapy Practitioner Diploma has 45 academic credits from the Open University at Undergraduate level 1 (FHEQ Level 4) which count towards a relevant degree. The HPD also meets all the 'Learning Outcomes' of the "Complementary and Alternative Healthcare – Hypnotherapy": National Occupational Standards.
Upon graduation from CPHT your professional letters that you will be entitled to use after your name are: DHP. HPD. AfSFH. MNCH (Reg.) LAPHP. GQHP MNHS. These are explained here.
Graduates can also register with the Complementary & Natural Healthcare Council.

---
Latest CPHT News...
24/01/2013
CPHT expanding to Birmingham March 2014 & Scotland 2014/15

Conversion Course - 23-28 September 2013 - Diploma in Solution Focused Hypnotherapy (including Brain Based Therapy)
This course is specifically designed for hypnotherapists who have completed standard training and are already in practice.
15/01/2013
Book now for our September 2013 Courses in Manchester
Next Hypnotherapy Practitioner Diploma (HPD) Courses in Manchester start:
21/22 Sept 2013 (Weekend Course)
02/04/2013
Book now for our May and September 2013 Courses in Bristol
Next Hypnotherapy Practitioner Diploma (HPD) Courses in Bristol start:
11/12 May 2013 (Weekend Course)
16/17 May 2013 (Weekday Course)

31 Aug 1 Sep 2013 (Weekend Course)
5/6 Sep 2013 (Weekday Course)
---
CPHT Locations

Bristol
Address : CPHT, The Clifton Practice, 8-10 Whiteladies Road, Clifton, Bristol BS8 1PD
Email : davidnewton@cpht.co.uk
Tel : 0117 317 9278

London
Address : CPHT, Harrow Campus, Watford Road, Northwick Park, Middlesex, HA1 3TP
Email : matthewcahill@cpht.co.uk
Tel : 0207 1250 810

Manchester
Address : CPHT, MOSI, Liverpool Road, Castlefield, Manchester, M3 4FP
Email : alanwick@cpht.co.uk
Tel : 0161 820 8135

Plymouth
Address : CPHT, The Observatory Practice, 5, The Crescent, Plymouth PL1 3AB
Email : matthewcahill@cpht.co.uk
Tel : 01752 342124



---
"The training we received reflected the most advanced and up to date thinking in this field"
TB
"The training was fun, and everyone at the practice is wonderfully supportive, friendly, professional and helpful"
NR
"My training at The Clifton Practice was a watershed in my professional life"
RS
"I loved David Newton's direct no nonsense approach and I thought that he brought the group together in such a way to maximise interaction for learning, whilst having a great deal of laughter"
PH
" The post course support is second to none and I can contact the course tutors at any time to ask advice about complex cases"
AS
"Having both taught and designed course packages at both NVQ level 2/3 and degree level I found the course for Hypnotherapy training at the Clifton Practice more than met my expectations"
GM
"I was recommended to the Clifton Practice by a friend who had studied there and agree with her that the whole experience was interesting and well constructed"
IL
"I must compliment you on your teaching style which I found always captured my imagination and interest and left me feeling inspired about my new chosen career"
SC
"One of the strengths of CPHT is that the course is designed and delivered by experienced and currently practicing hypnotherapists. They are committed to keeping up with developments and they make sure that the course content is frequently reviewed and updated"
AH
"It's hard to see how the Clifton Practice could be beaten as a training centre"
KF
"The Course has changed my life in so many ways"
GN
---
For CPHT Students and Graduates...
This is where you can keep up-to-date with the latest news, events, activities at CPHT...
Supervisors can post updates for CPHT Graduates/Practitioners on the Supervision Noticeboard below...